So far during Blogmas I've given you Christmas songs for your playlist, movies to watch with your family, and for gift ideas for mom & dad. But now, I'm sharing what I'm hoping for this Christmas, and maybe my wishes will help you come up with a few requests! (Disclaimer: there are a few affiliate links in this post.)
Teddy Coat
I've wanted a teddy coat or jacket for a couple of months now and so I am adding it to my Christmas wishlist if anyone would like to bless me with one, please and thank you.
$32 on Amazon
Cropped Puff Coat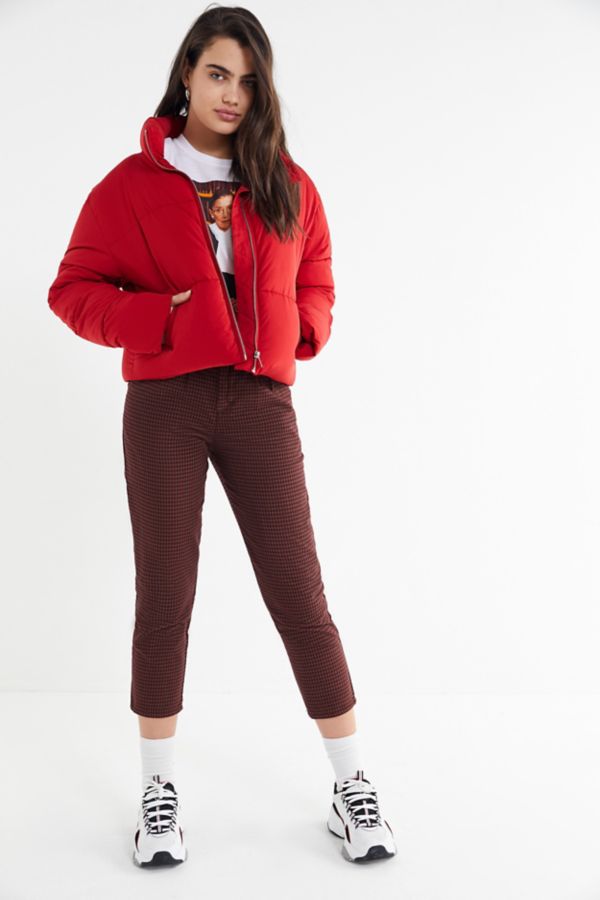 I loved this jacket from the minute I saw it in the store! It is so cute and comfortable the cut on it is really fun. Hopefully, this one will be underneath the tree.
$89 at Urban Outfitters
The Burn Cookbook
Who doesn't love Mean Girls? Well, this cookbook was written by the guy who played THE Aaron Samuels and includes awesome recipes themed around the movie! There's nothing better than puns, food, and an homage to the greatest teen comedy to ever exist.
$15 on Amazon
Personalized Hoop Earrings
I used to have a pair of Juicy Couture hoop earrings with the word "Juicy" in the middle, but alas one of them disappeared and the best purchase 8th grade Sydney ever made was no longer usable after 8 years of memories (RIP lol). But I honestly miss having earrings in that style and I've wanted name earrings for a minute so name earrings are my Christmas wish.
$169 at Zales
One Question a Day Journal
I have a slightly newfound love for journaling and this one question a day journal seems like an amazing way to collect my thoughts and have a new prompt every day!
$11.55 on Amazon
Listography

Again, I love journals and lists so this also seems right up my alley and a great way to stay grateful and positive every day of the upcoming year.
$11.52 on Amazon
Becoming

I NEED Michelle Obama's book this isn't a desire it is honestly a necessity. So please, mom, Santa, anybody bless me with words from my First Lady.
$19.50 on Amazon
Face Masks 
I live for skincare so I definitely would love Facemasks! I love the Neutrogena and Garnier sheet masks, Lush clay masks, and other masks but this set of masks seems like an amazing holiday deal!
$15.99 on Amazon
Graze Subscription Box
I love snacks! So a subscription box of healthy snacks is a dream come true. The first box is $6.99 and after that, it goes up to $13.99 per month on the website.
Gift Cards
I will take any gift card Uber, Chickfila, Chipotle, Itunes (someone needs to pay for this Apple Music), Amazon, Olive Garden, Zara literally anything. I am in college and I am poor.
Any price from anywhere, I'm just poor.
What do you want for Christmas? Does anything overlap with my list? Let me know in the comments!